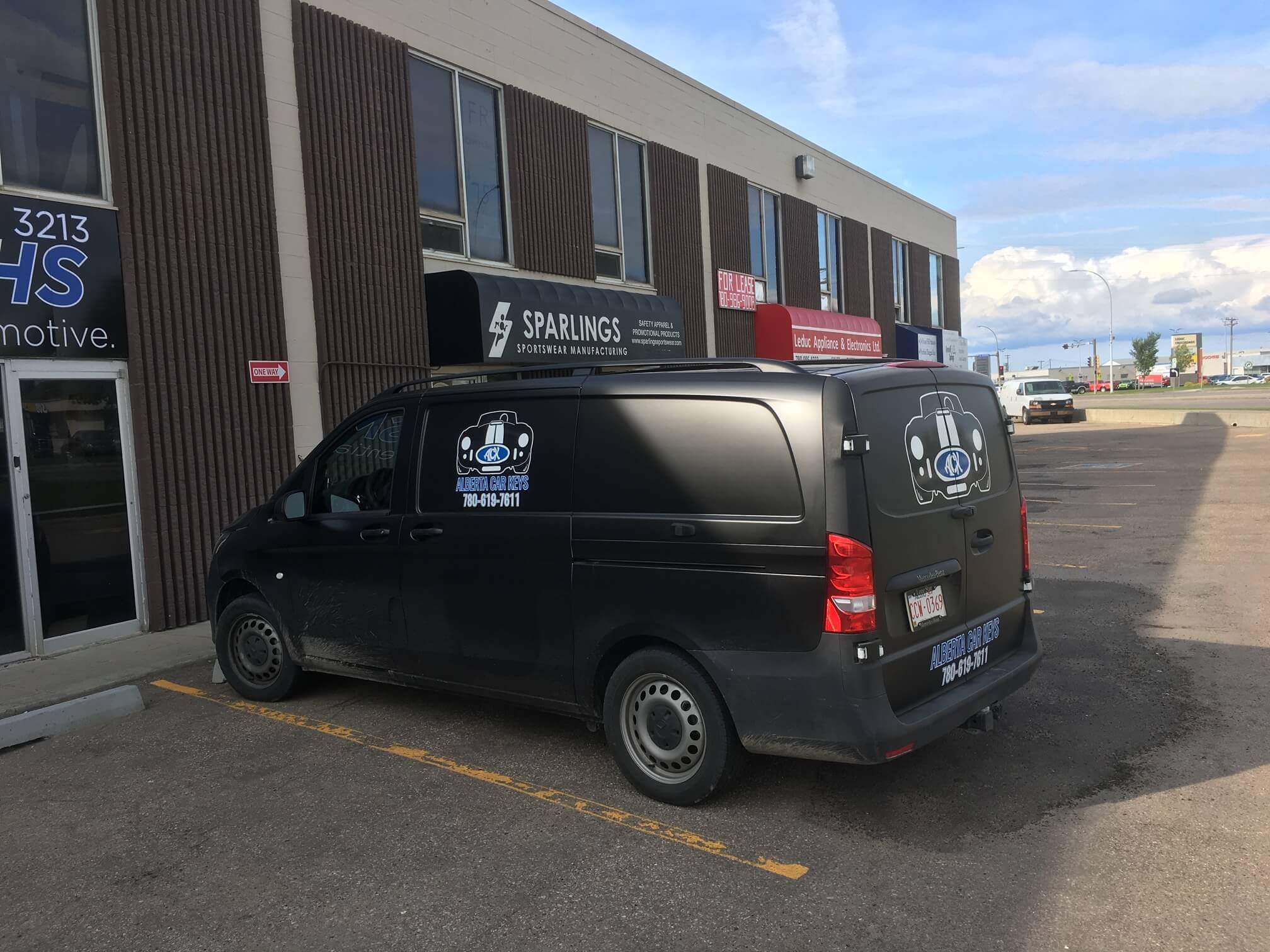 We Have Experience On Thousands Of Vehicles
Our objective is to find a solution for all your automotive locksmithing needs. We have worked on many thousands of vehicles from Volkswagen to Cadillac from keys locked in a running vehicle to broken keys in doors and ignitions. Based on our retail store in Leduc, we can service all the surrounding areas including Edmonton, Sherwood Park, St Alberta, Devon, Acheson, Nisku, and of course Leduc. Our customers vary from retail non franchised dealers to franchised dealers with equipment issues and of course our retail customers.
Cost Advantage Over Dealerships
The advantage over the franchised dealer is mainly the cost and service. We can virtually guarantee a 25-40% saving on most keys and remotes for the popular makes: Ford, Dodge, Jeep, Chrysler, Honda, Nissan, Hyundai, Kia, Infiniti, Lexus, and Toyota, etc. There is also no need to wait for a vague answer from inexperienced dealer staff.
With Alberta Car Keys you will get a detailed and complete answer to your questions culminating with a quote from us to either meet you at our store to add a key or book a service call and get a visit from our state-of-the-art equipped service vehicle. Our vehicle carries a plethora of vehicle keys for all, makes of a vehicle and can also cut or duplicate most keys.
Complexity Dependant On The Brand Of Vehicle
However, there are some specific vehicles we will not and cannot program due to the nature of their security systems.
Mercedes: Due to the specific nature of this vehicle key and the time, it takes to supply cut and re-program this vehicle we cannot offer any advantage over using the franchised dealer. The climate in Alberta is also a bit of an issue as all our work is normally performed outside.
BMW/AUDI: With technology consistently changing our expert service stretch to vehicles up to 2012. However, as a technology with multi-make nonspecific equipment moves forward we will update our capabilities as it is constantly improving.
Volkswagen: Similar to the above brands, we have the capability to work on up to 2017-year model vehicles. After 2004/5 year models, these vehicles have to be EEPROM programmed and may take a bit longer than the normal OBD process.
Land Rover: TBA
Ferrari - Porsche: Well, if you can afford a Porsche or Ferrari you must be able to afford a dealer key.
Whether you need a key quickly due to an emergency of a lost key or you want to ensure you have a backup we are here to help! Call us for a free quote and to discuss your particular makes and model of a vehicle.
Call us today and talk to a fully certified and licensed locksmith right now, for a quick and free estimate!